The images below are from three different studios I've worked in while living in Milwaukee. I am no longer at the Kenilworth Studio because after teaching at the University of Wisconsin-Milwaukee for three decades, I'm now painting full time. I occasionally work in an attic space in our old Victorian house, but most often in a new spacious studio in the Lincoln Warehouse a mile away from home. Its a great old warehouse from the 1920's located in an interesting industrial part of the city next to the Kinnikinnick River.
Link to the Lincoln Warehouse
http://onmilwaukee.com/market/articles/lincolnwarehouse.html
Lincoln Warehouse Studio
It was very exciting to watch the process of my new studio being built out in the Lincoln Warehouse.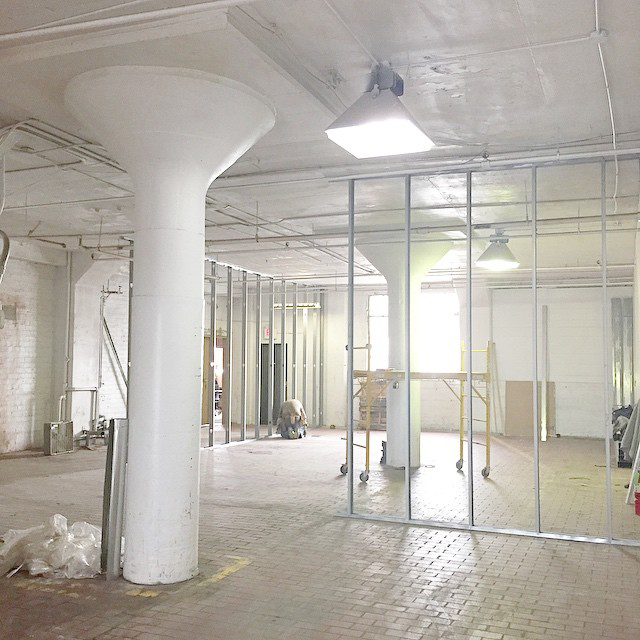 Framing in the walls in the studio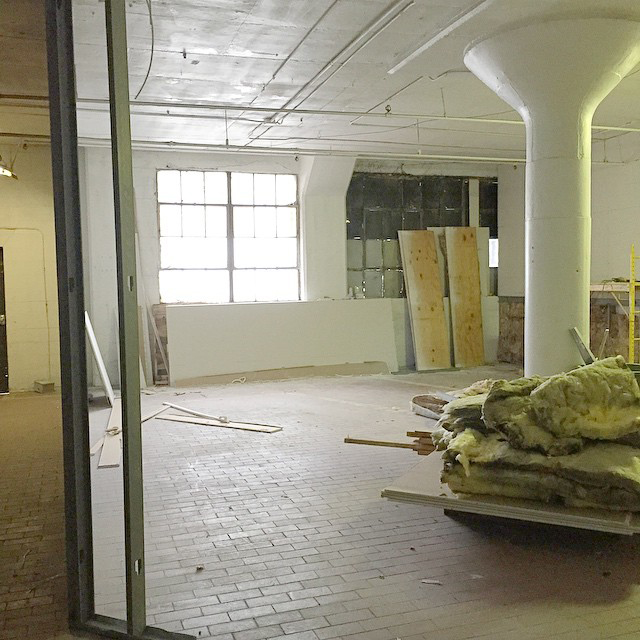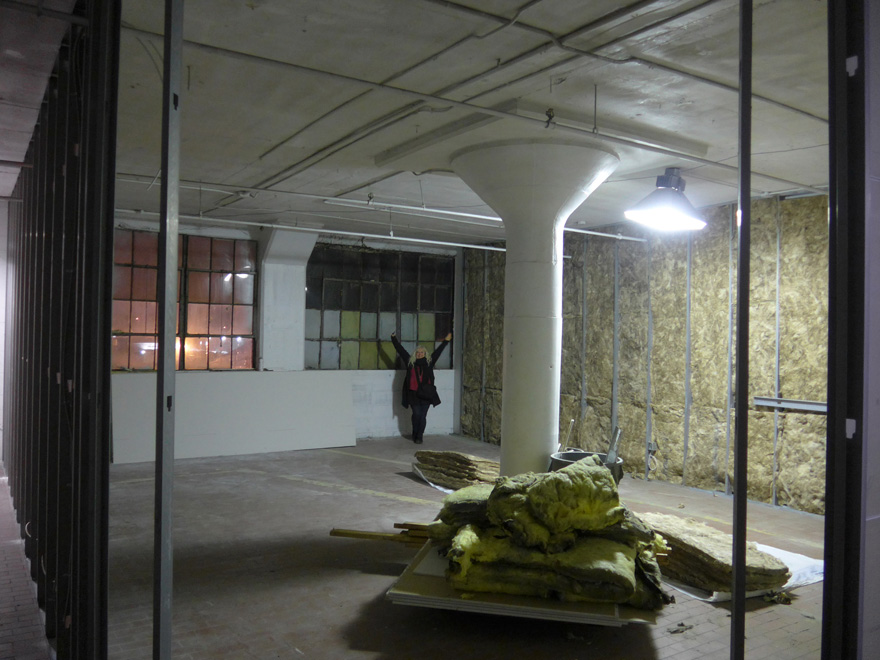 So excited to see the new progress every day and night!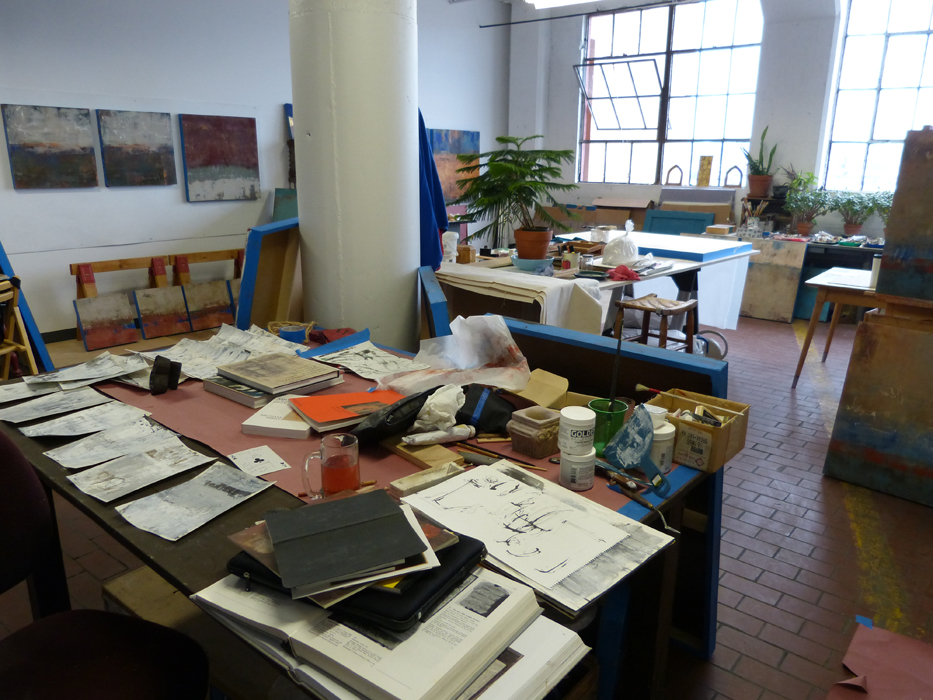 After moving in mid spring, the Lincoln Studio is starting to feel more like home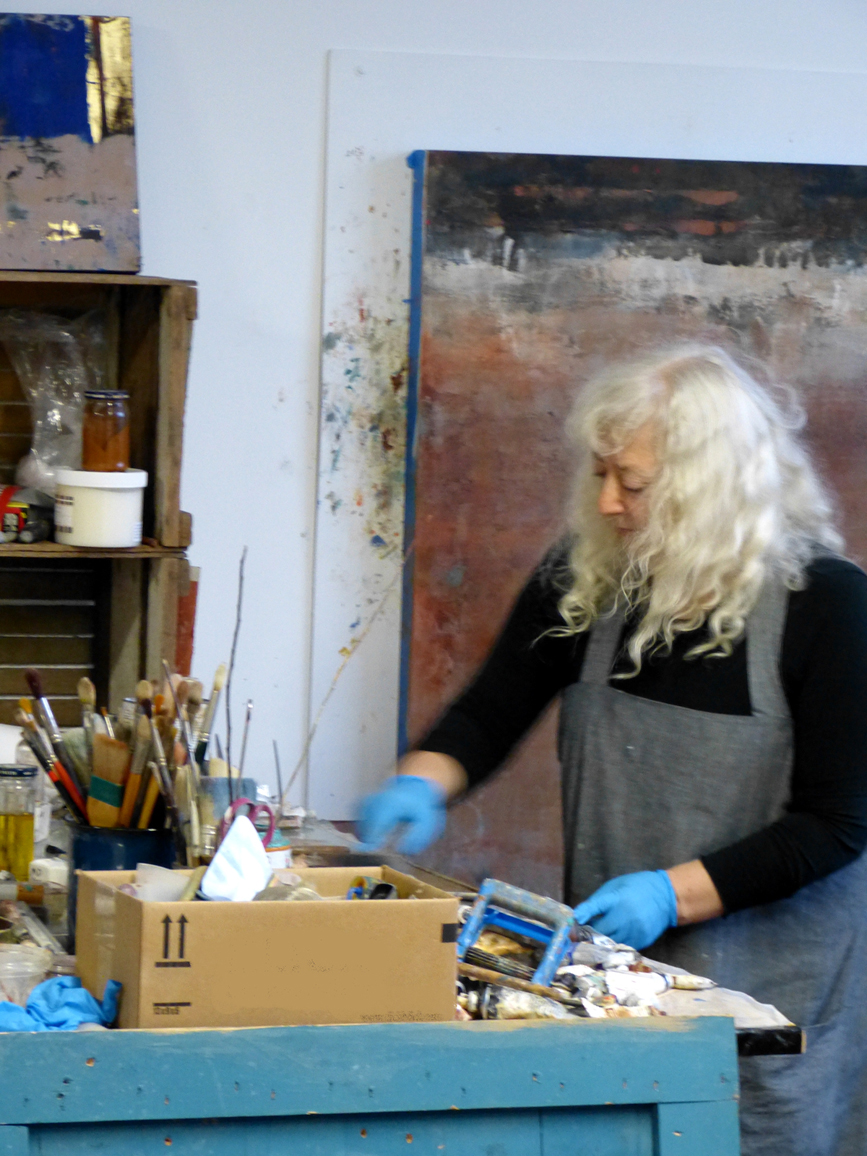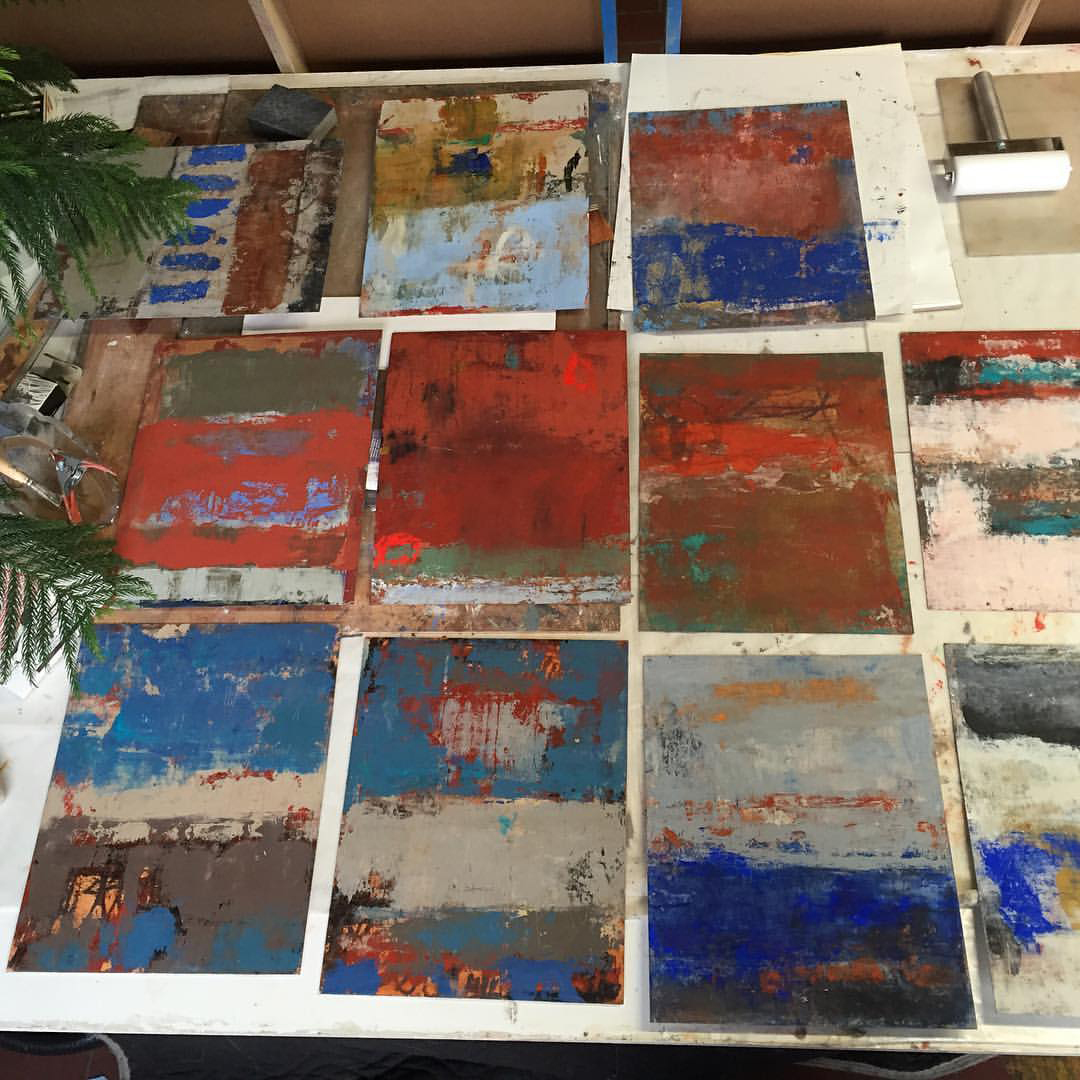 Collection of 14″ x 11″ oil paintings – oil/cold wax/mixed media on Multimedia Art Board (archival)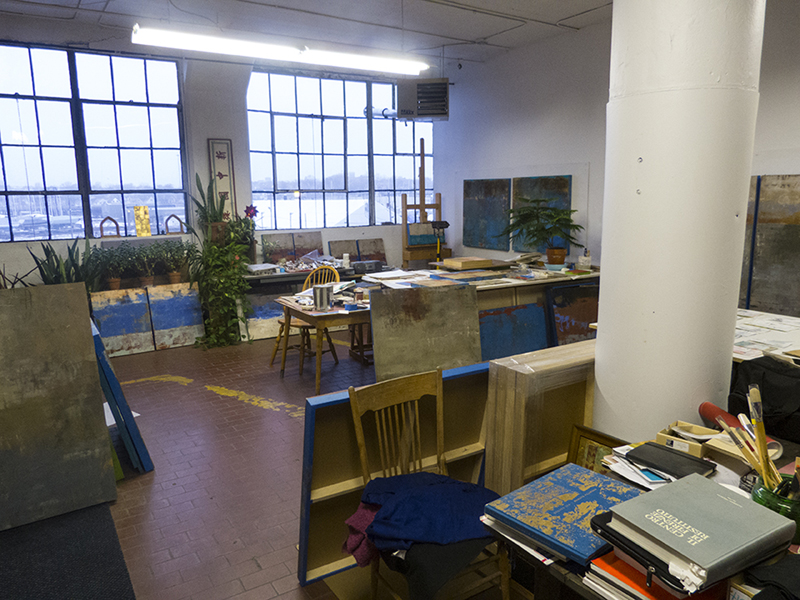 Windows facing west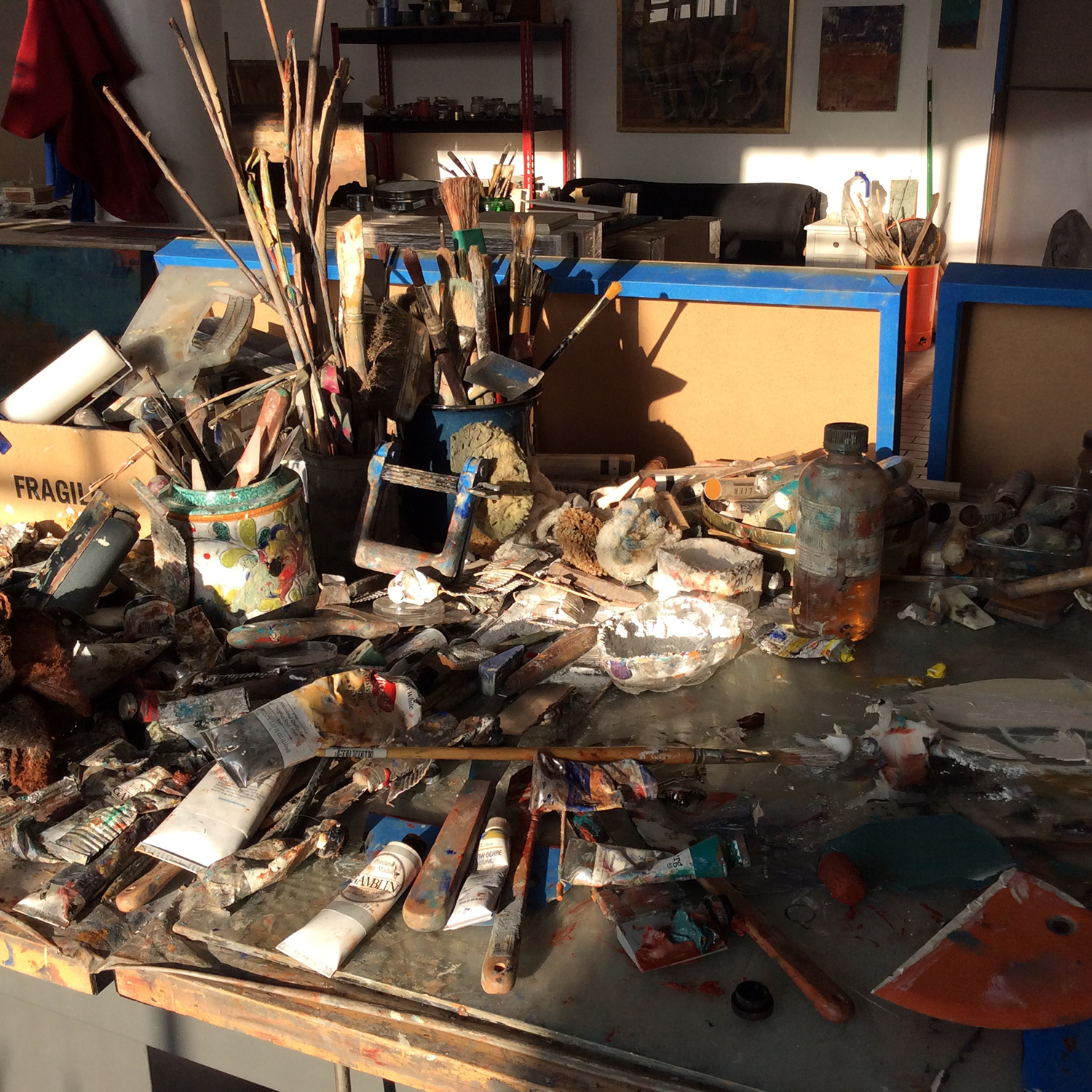 Last light in the evening….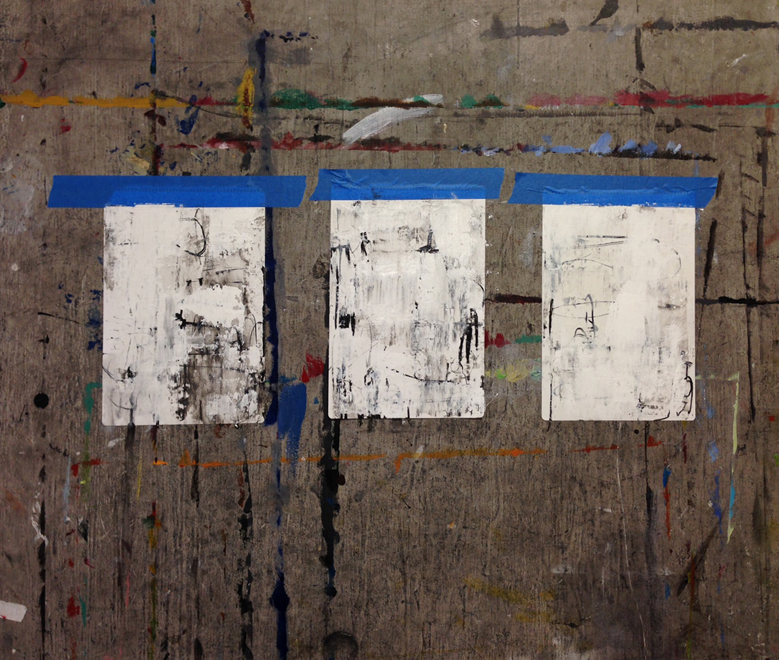 Found this old gray board years ago…it makes a great drawing board!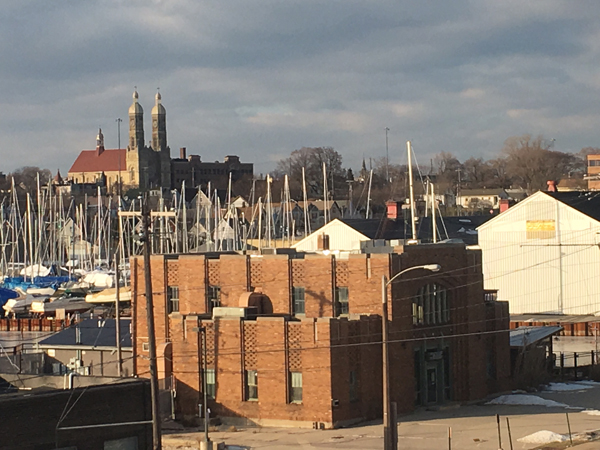 Outside my studio windows to the Northwest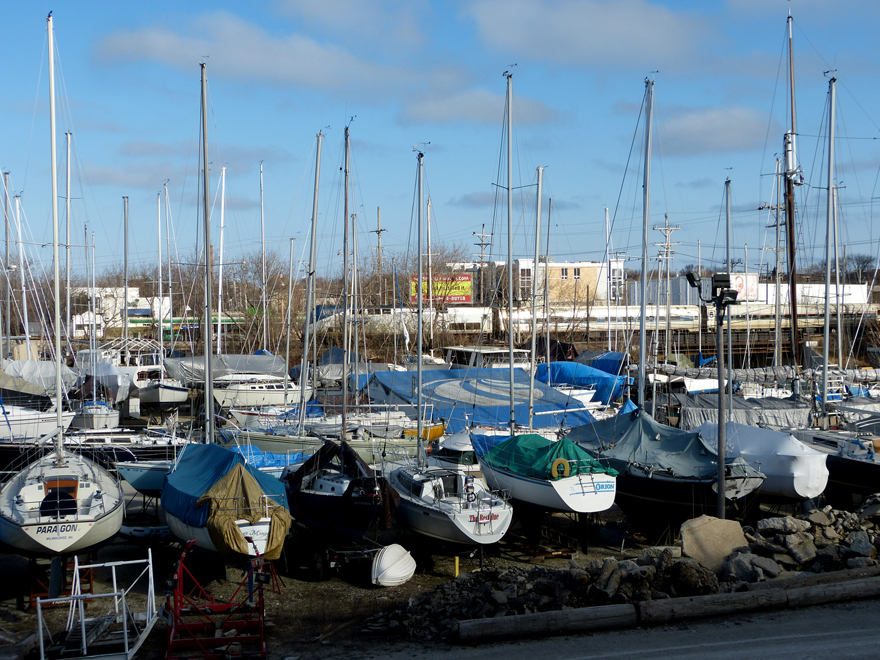 The back of the Lincoln Warehouse faces east and has a great view. The KK River is just to the north, so there are lots of boats coming, going, and being stored year round.
Bayview Attic Studio at Home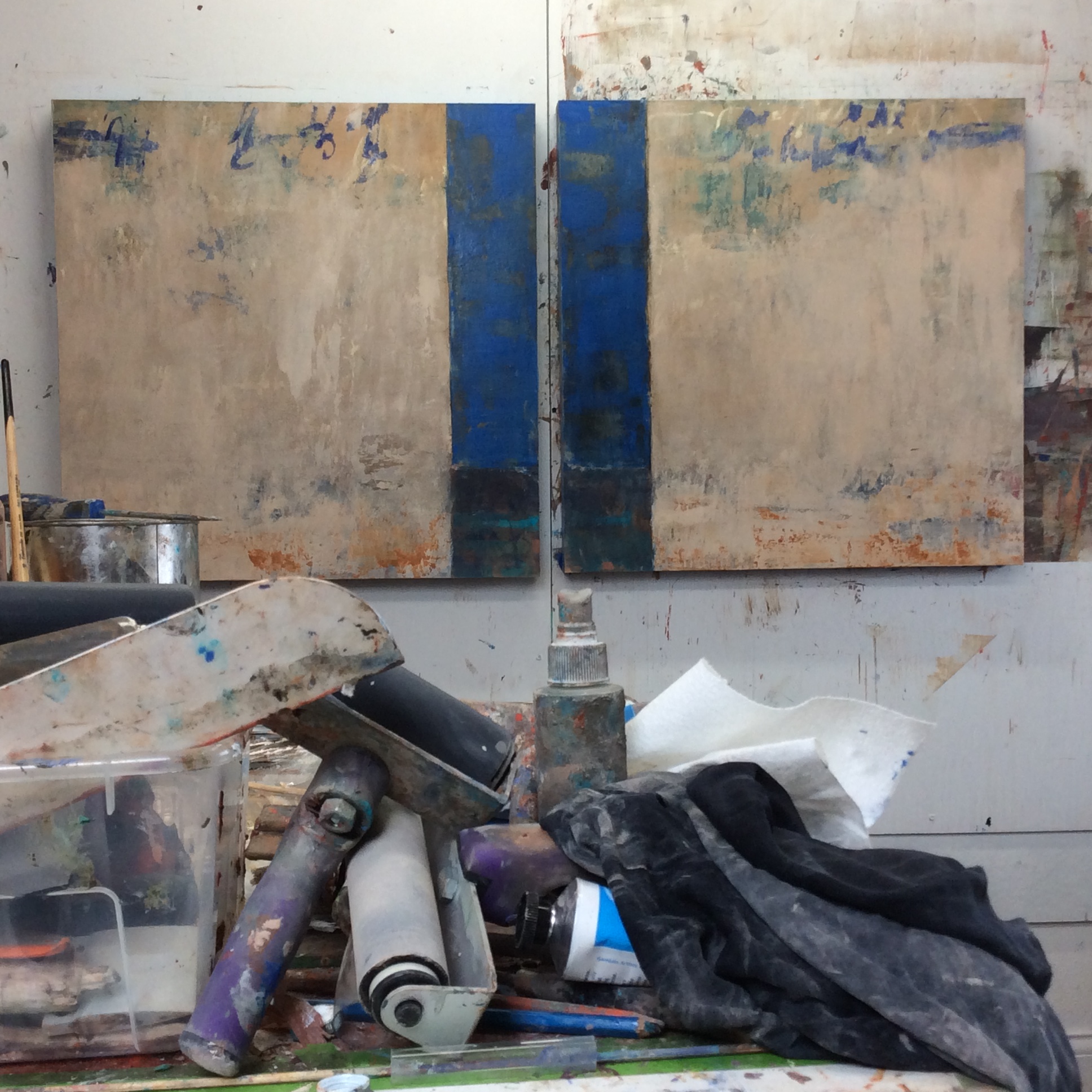 Tighter quarters at home, but still love painting here as well…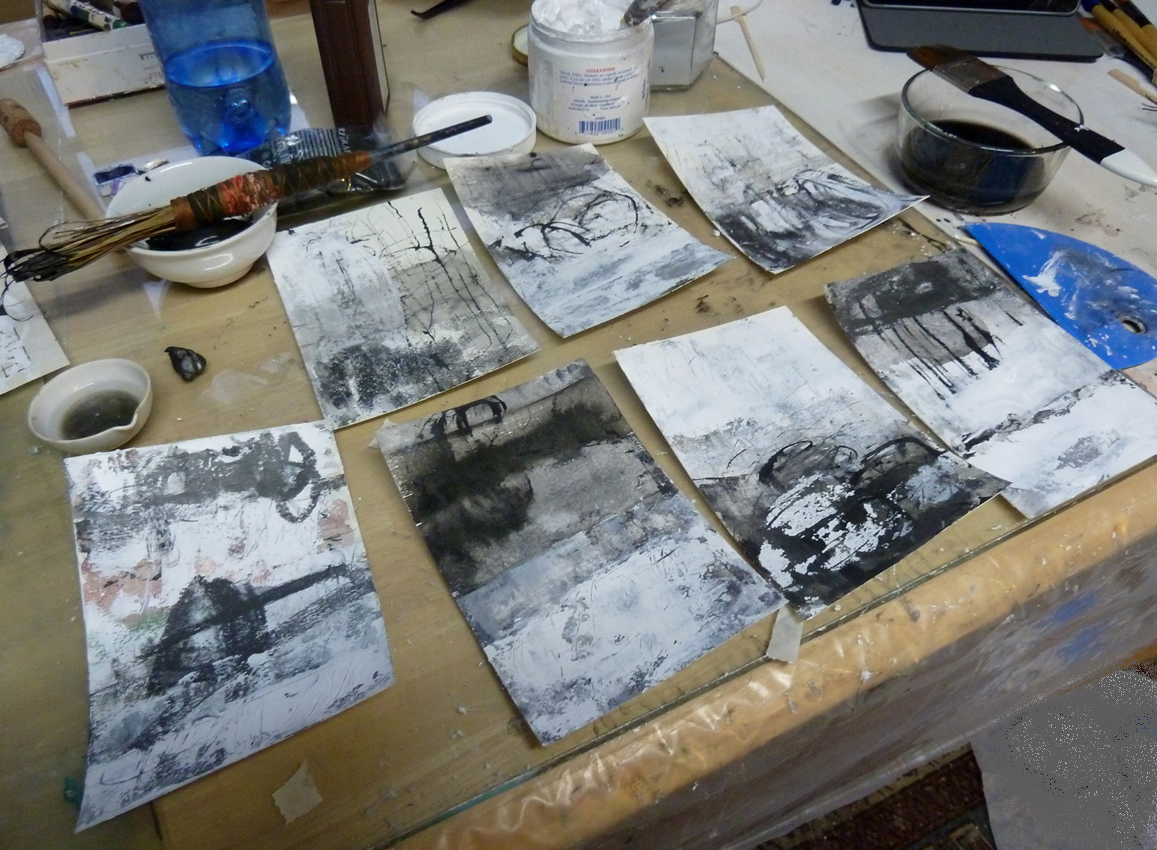 Black and white studies made during a snow storm that kept me home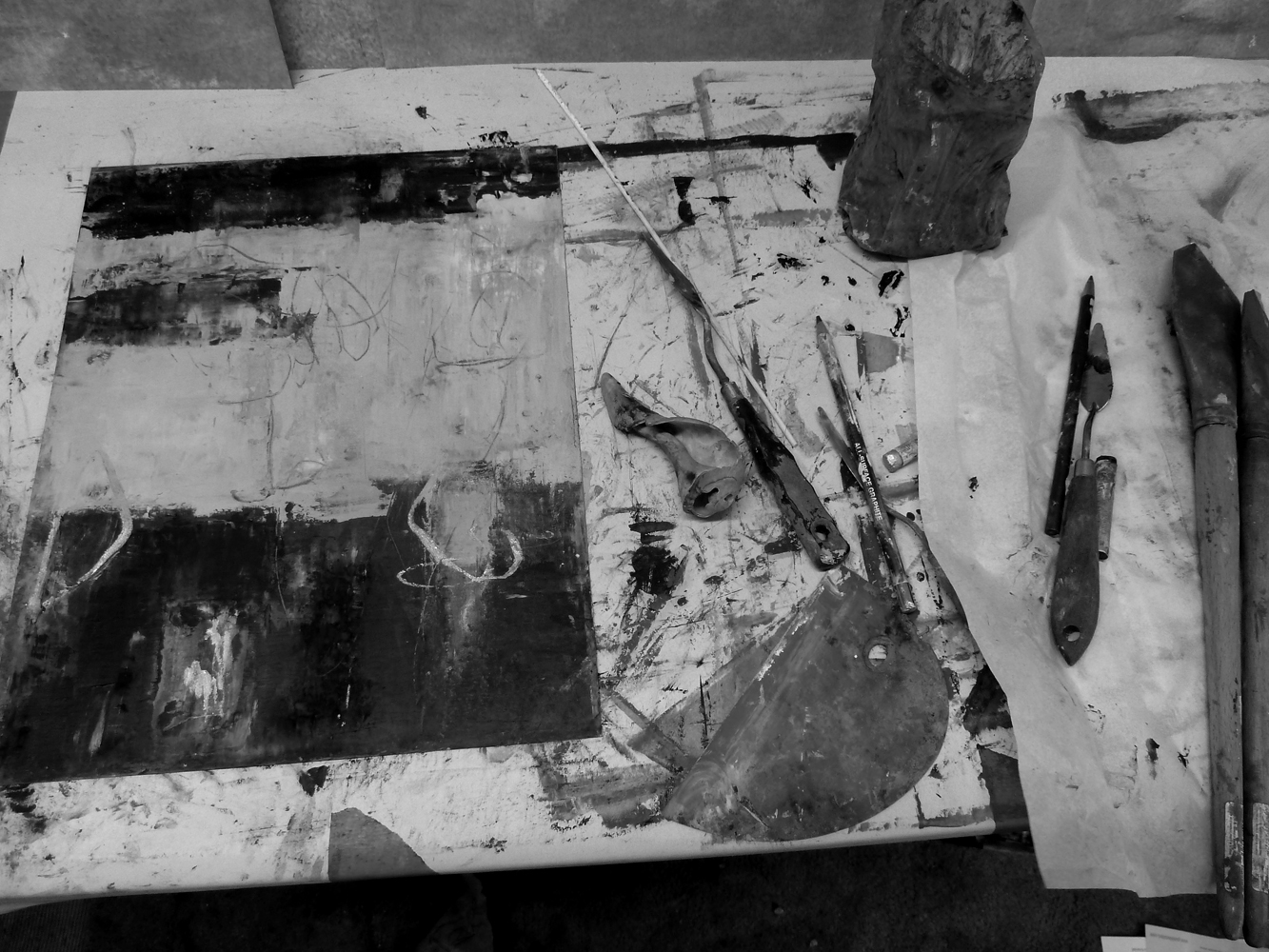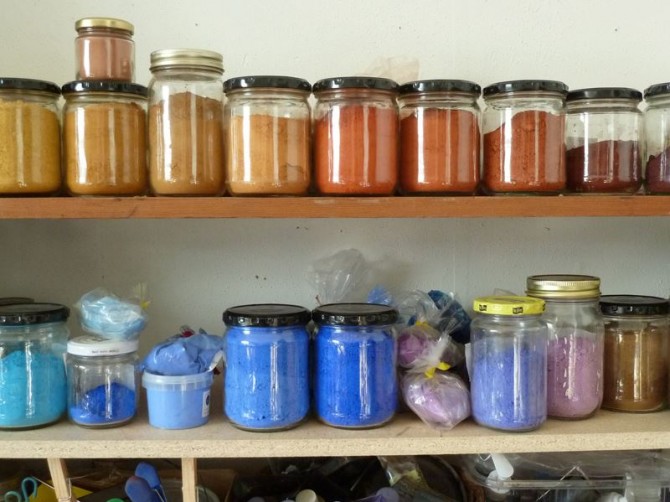 My favorite thing to export back from Florence in the summer – pigments from Zecchi.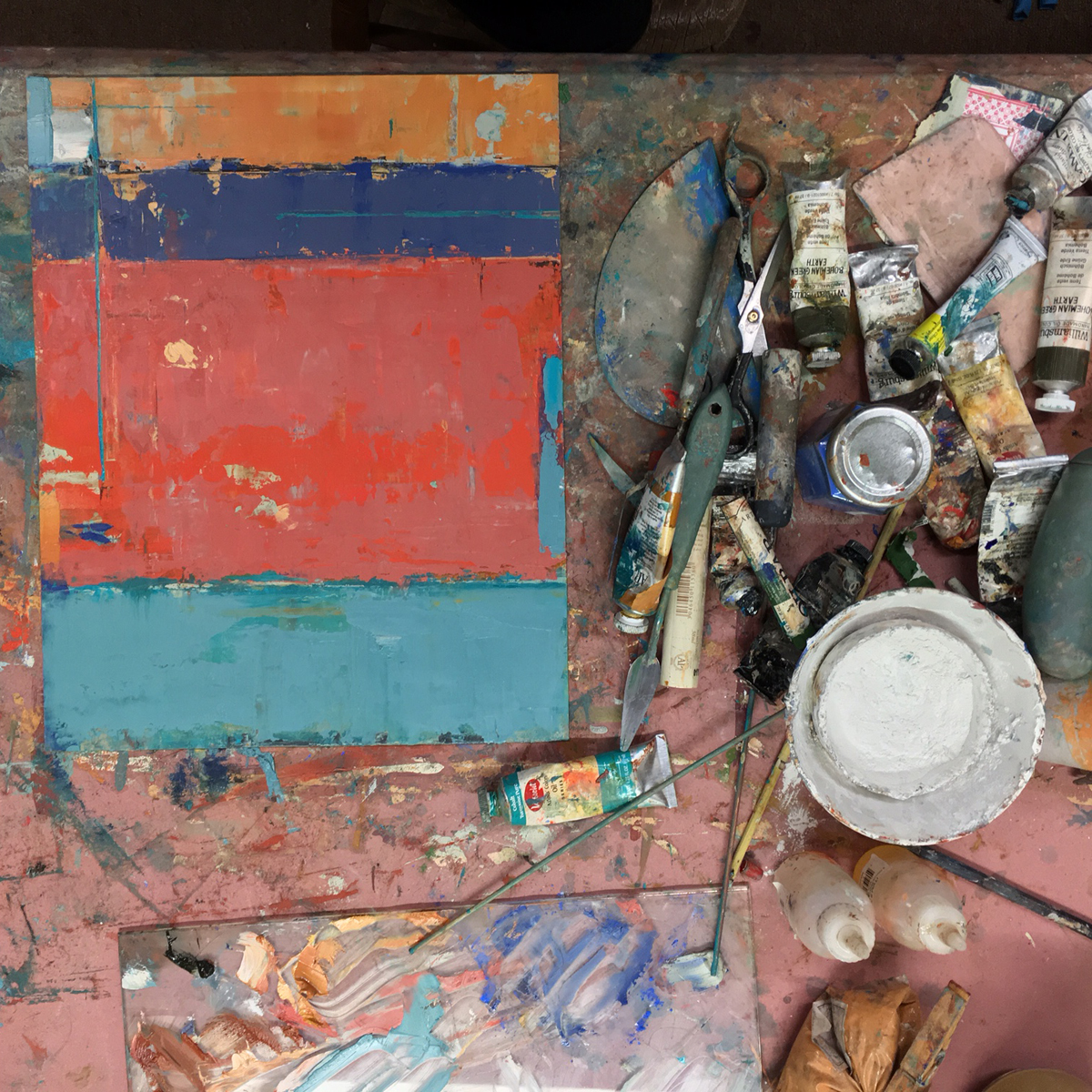 works on progress with oil and cold wax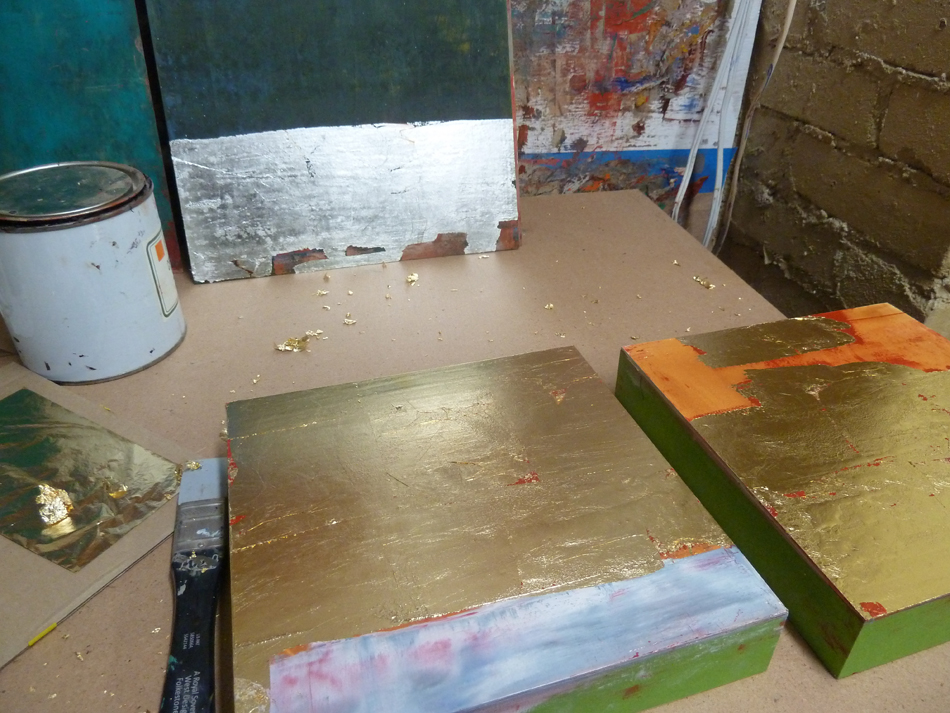 First layers of some gilded pieces in progress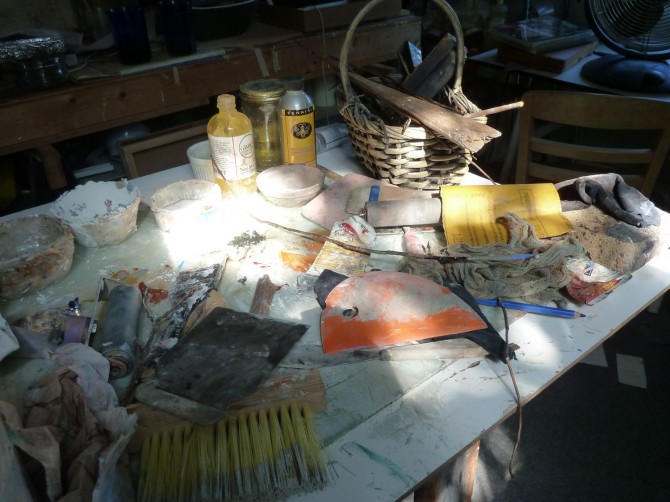 Morning light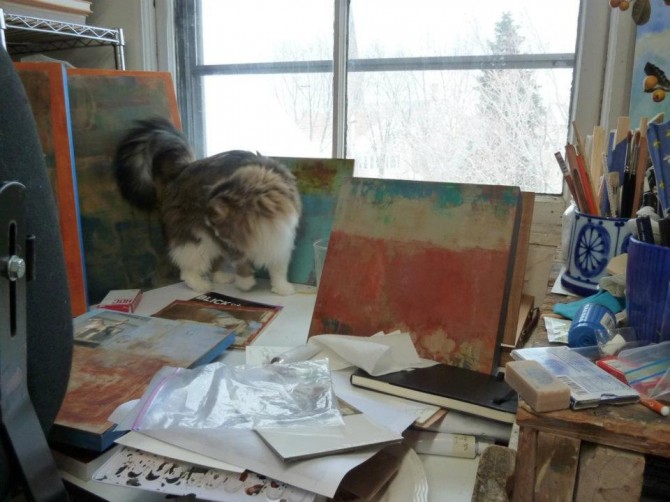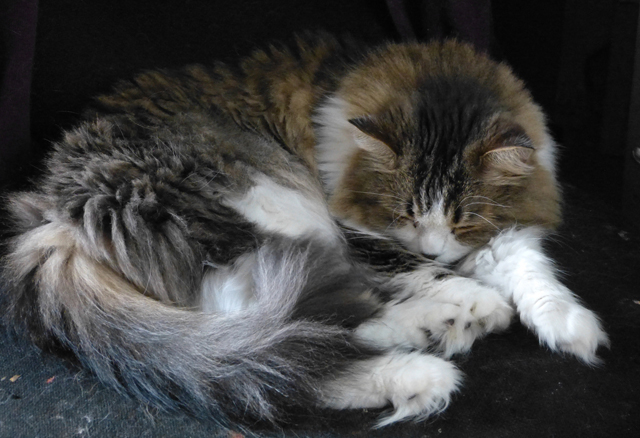 Lilly, my favorite studio mate!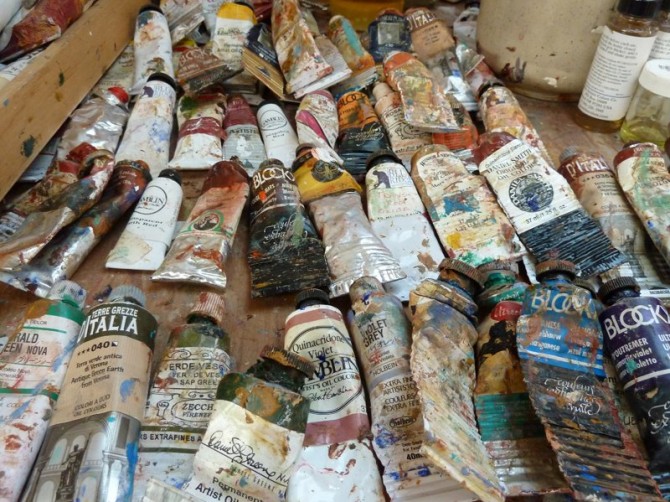 Order before chaos, but that never lasts too long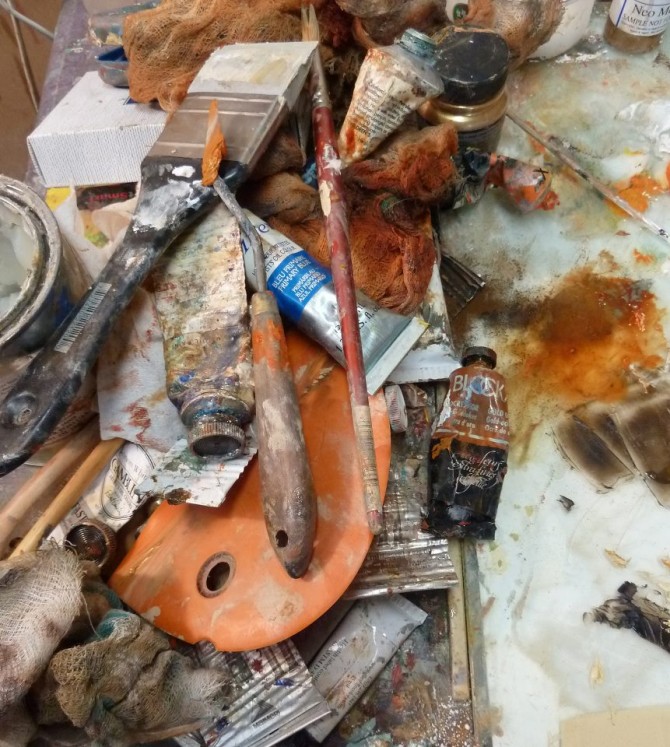 Myriad tools and chaos while making a painting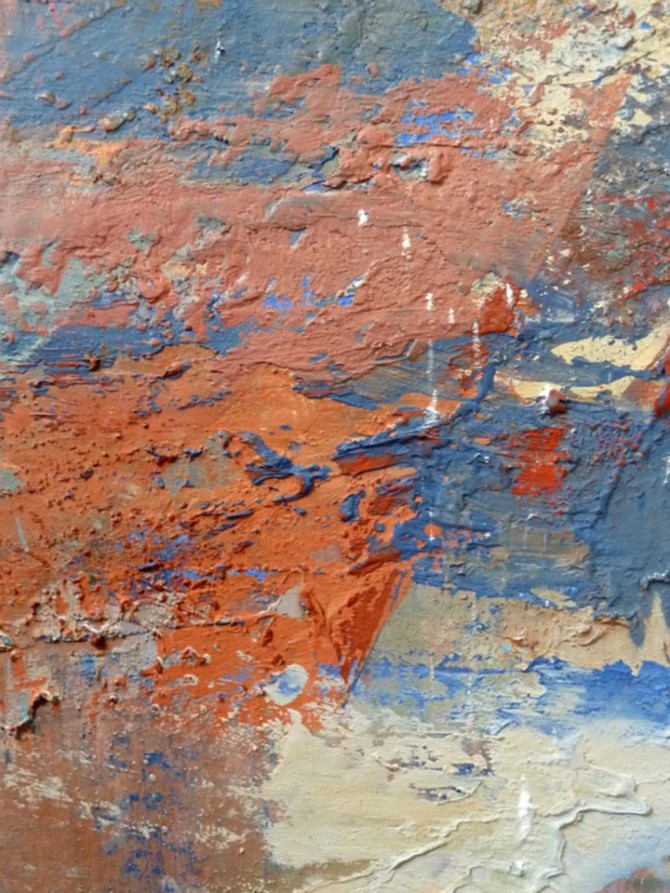 Palette knife scrapes building up on my wall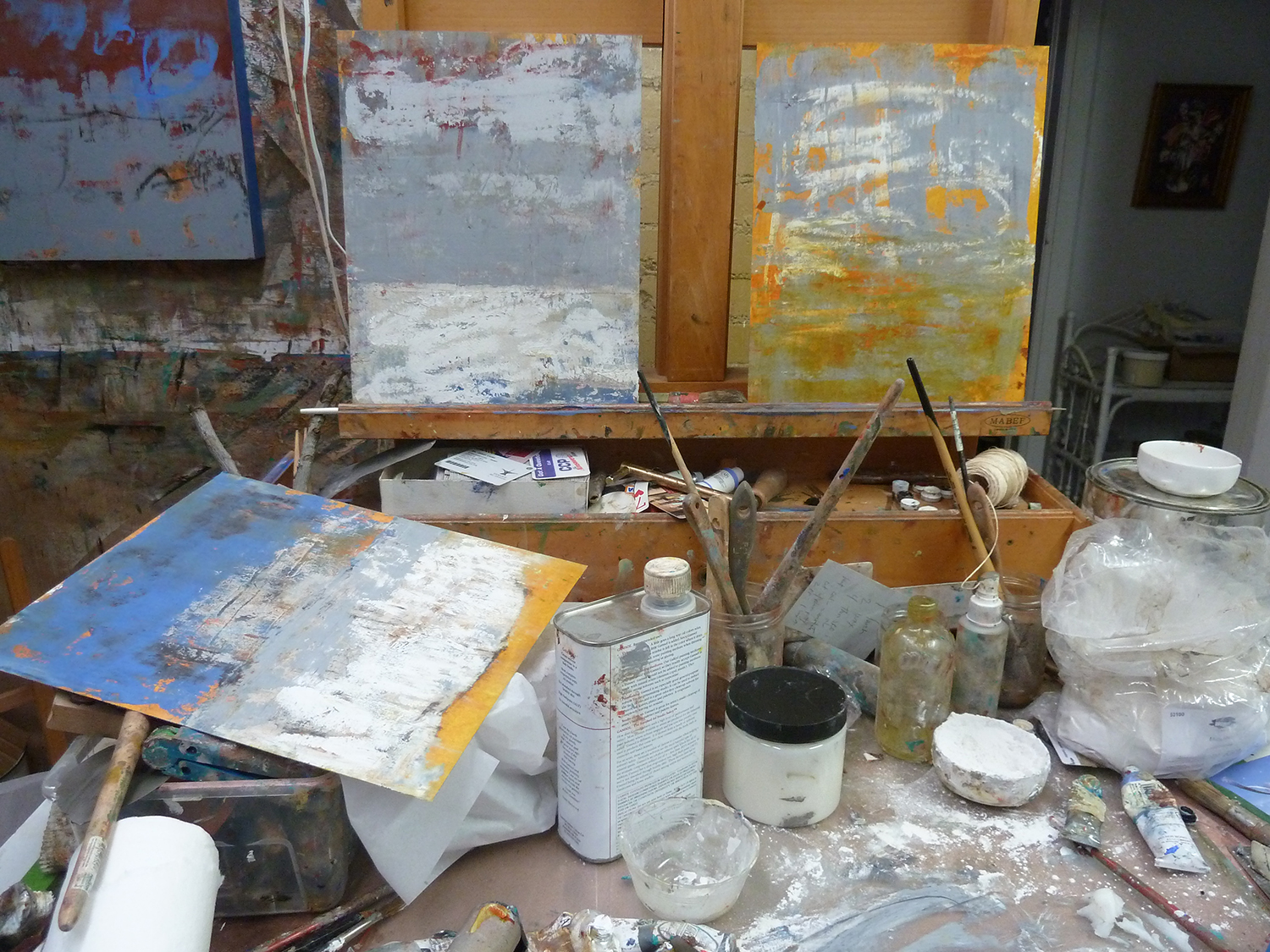 Making some oil/cold wax/mixed media works on paper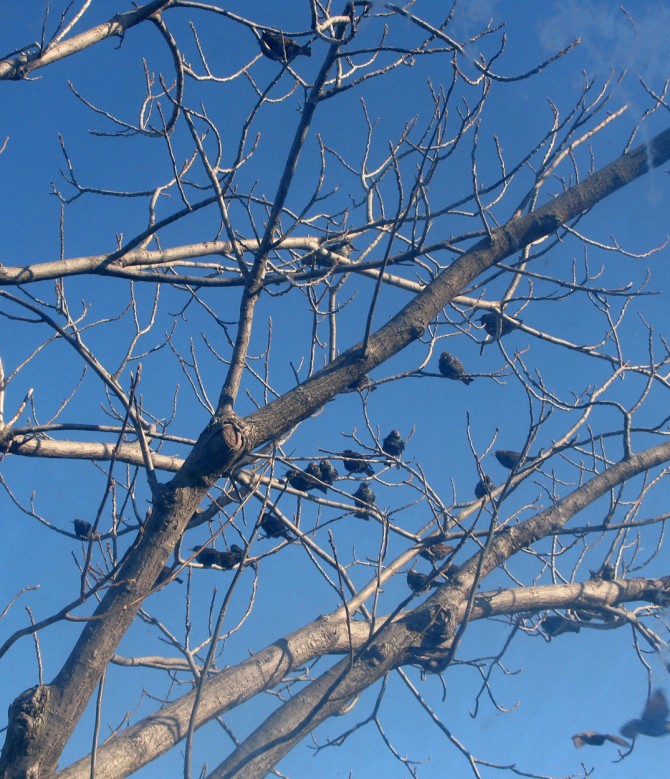 Outside the tiny skylight window in my attic studio. I love this tree and the birds in winter!
Archived images from my Kenilworth Studio at the Peck School of the Arts facility – University of Wisconsin-Milwaukee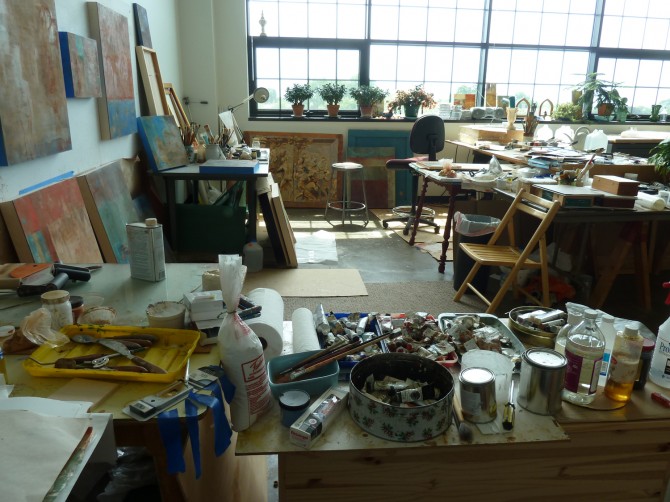 Kenilworth Square East is a great old warehouse that has been converted into studio and performance spaces for the Peck School of the Arts at the University of Wisconsin-Milwaukee.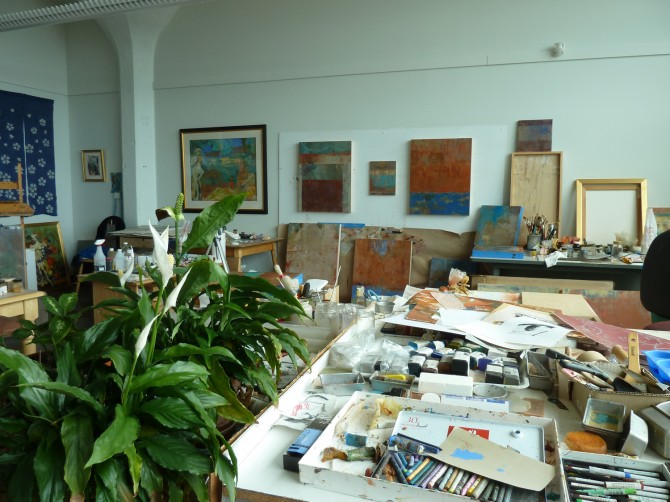 Studio facing north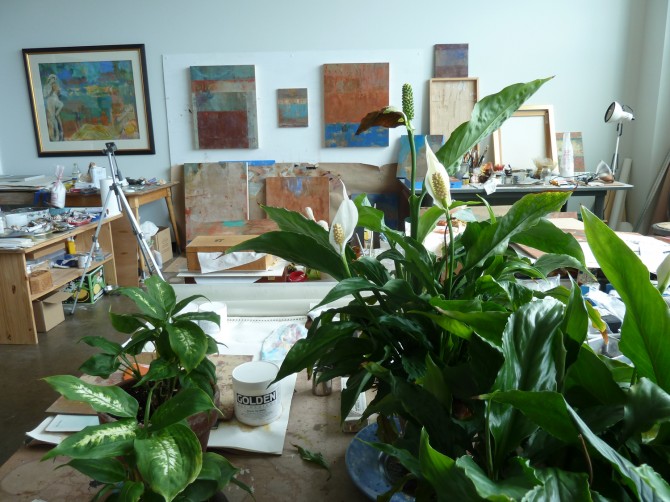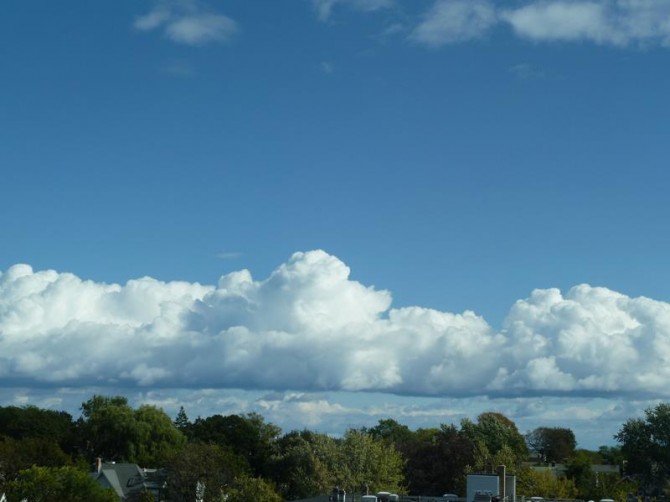 Studio windows facing east. Lake Michigan is directly below those clouds. When the trees lose their leaves in fall, you can see the lake off in the distance.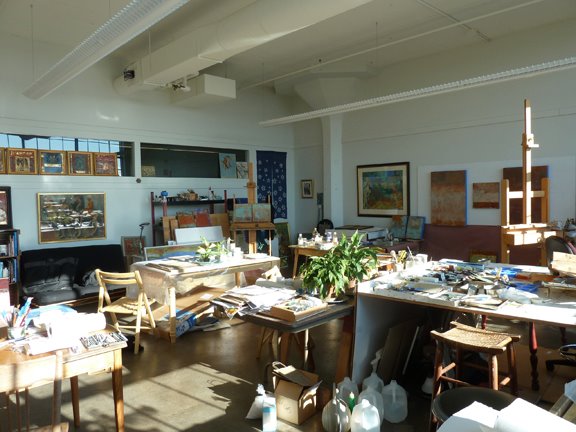 Raking morning light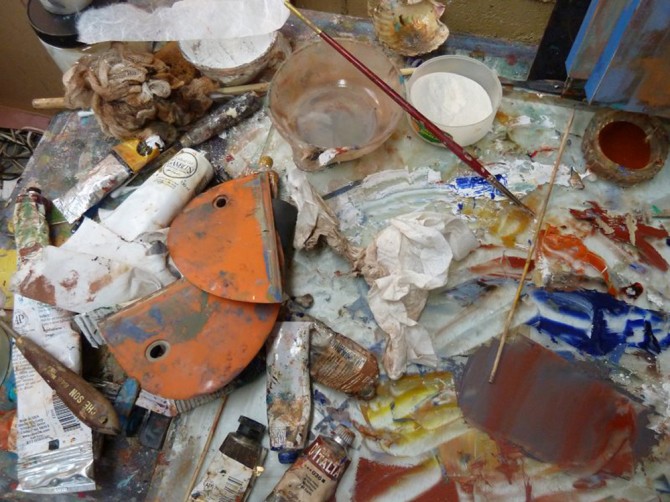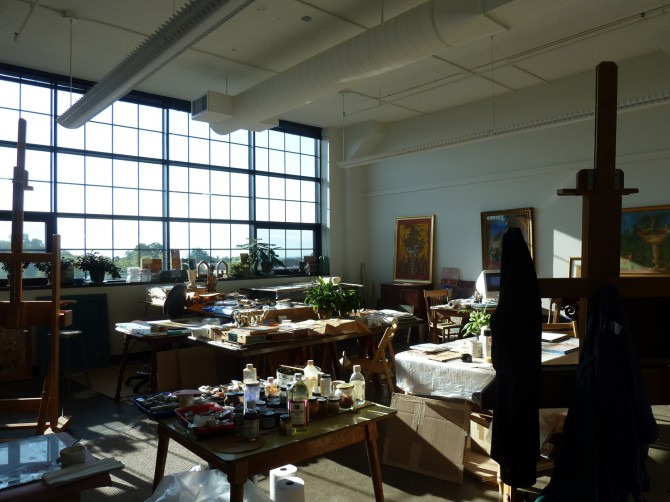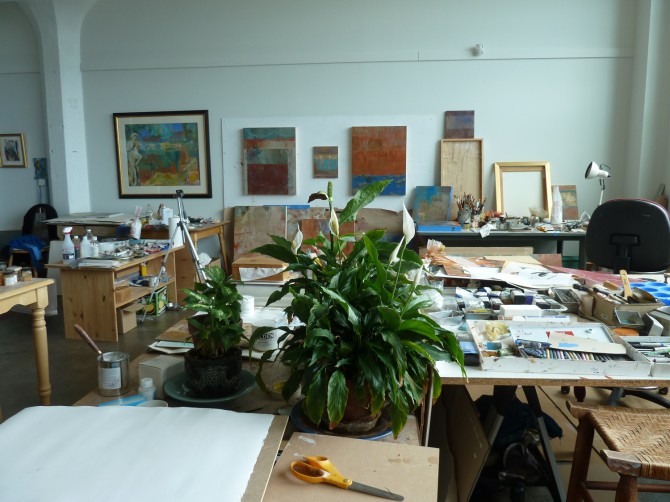 Studio facing north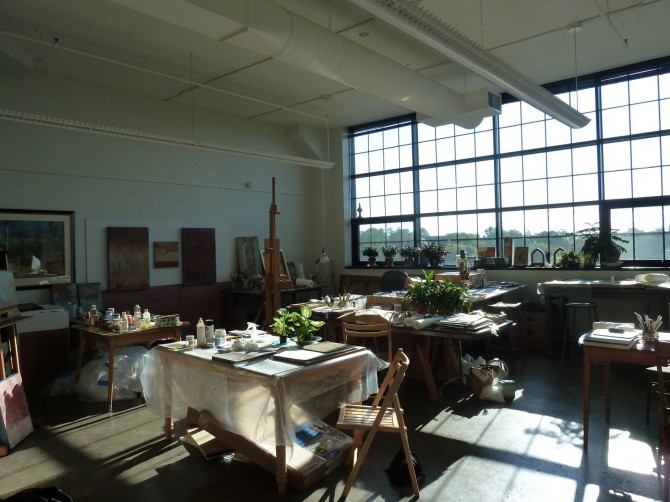 Studio facing west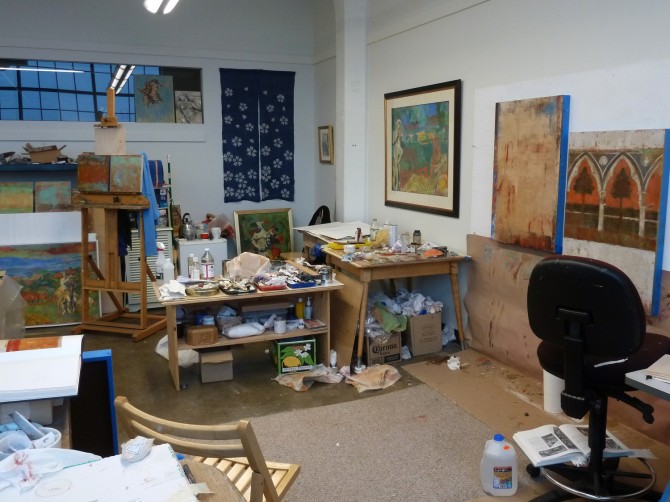 Artificial lighting at night is never the same, but works when I paint at night.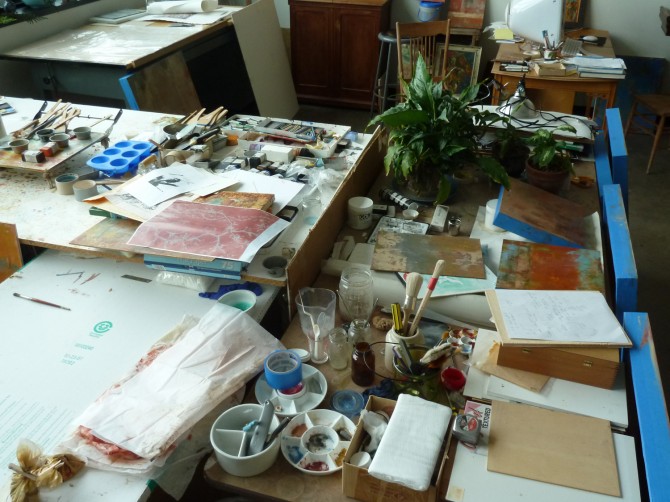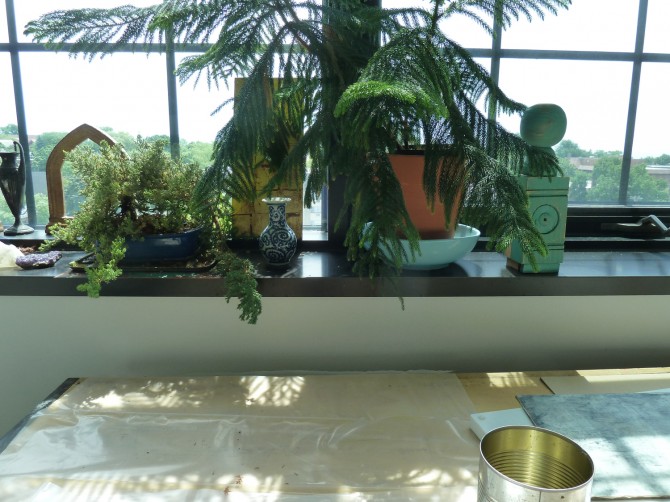 Inside and outside studio windows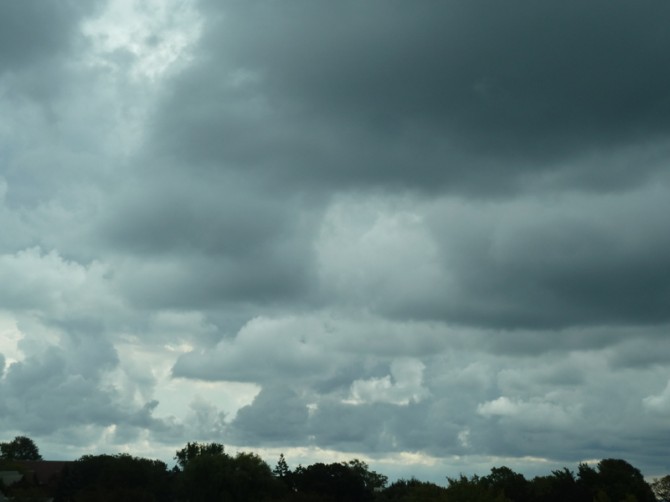 View out of the studio windows-  moody clouds over Lake Michigan
Kenilworth at night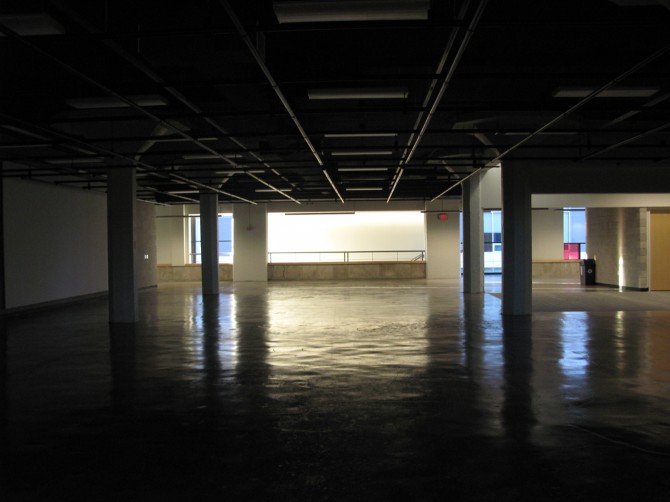 Wonderful quiet space right outside my studio door