Please click on photo for larger images.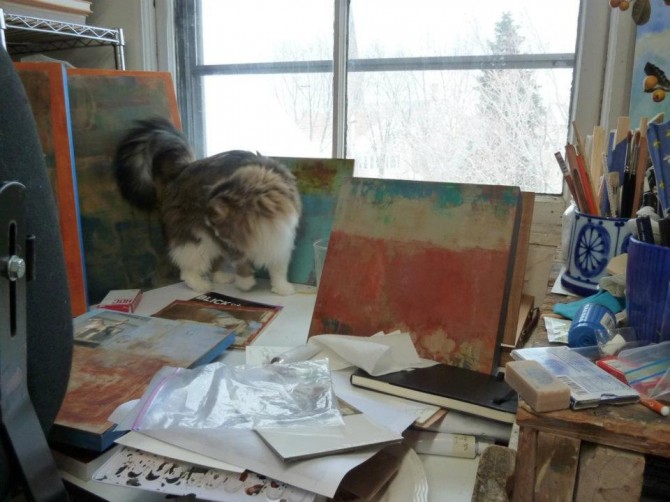 Lilly, my favorite studio mate, in my attic studio in our old Victorian home. It's a very small studio, but has all the charms of
a domestic space.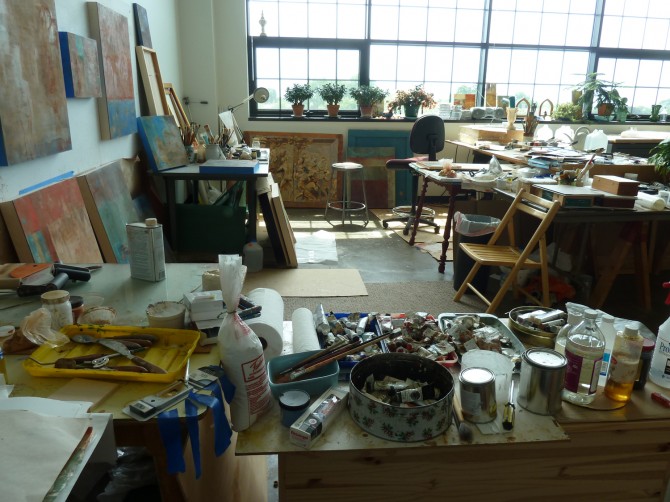 Kenilworth Square East is a great old warehouse that has been converted into  studio and performance spaces for
the  Peck School of the Arts at the University of Wisconsin-Milwaukee. This is a view studio facing east.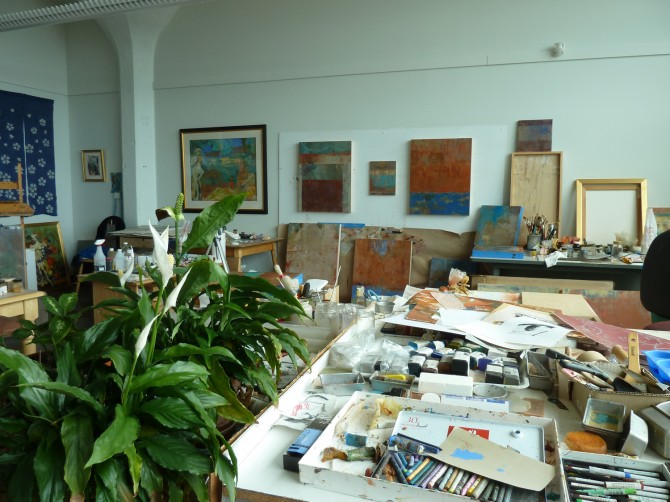 Studio facing north.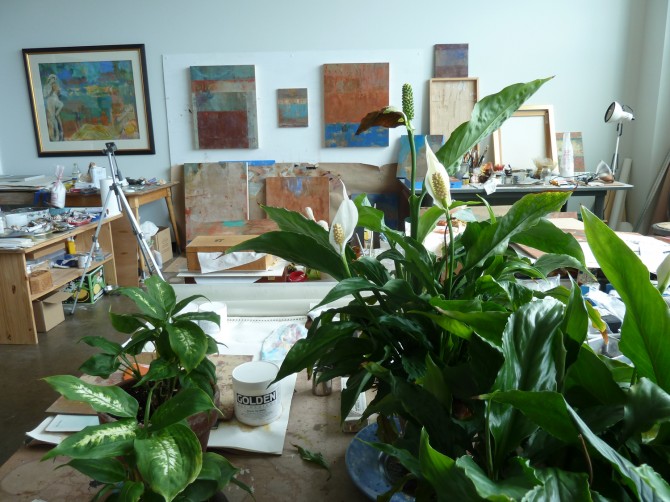 Great light in the studio for plants!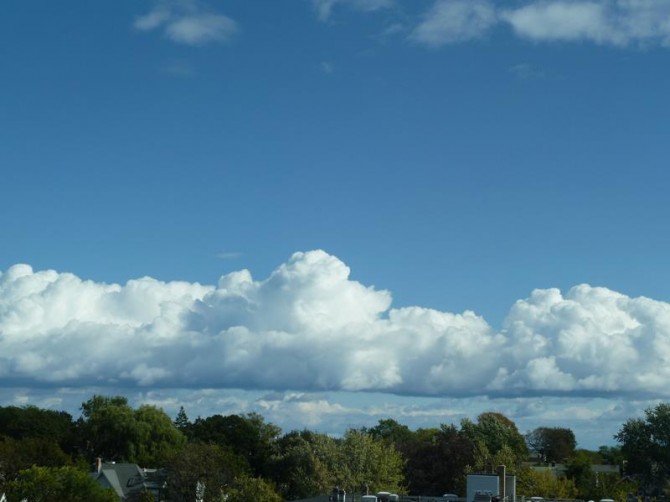 Windows facing east. Lake Michigan is directly below those clouds. When the trees lose their leaves in fall,
you can see the lake off in the distance.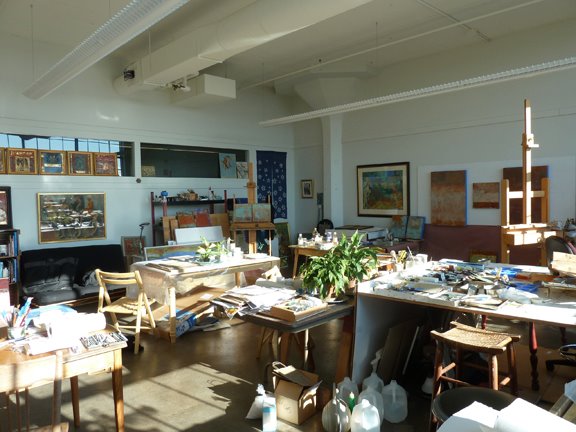 Raking morning light.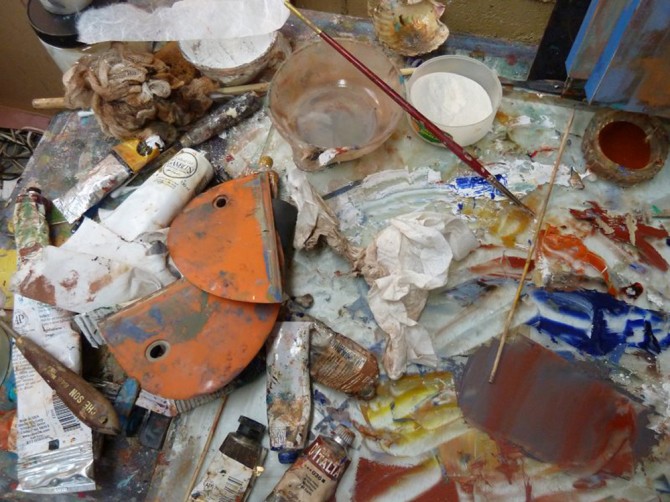 Studio process…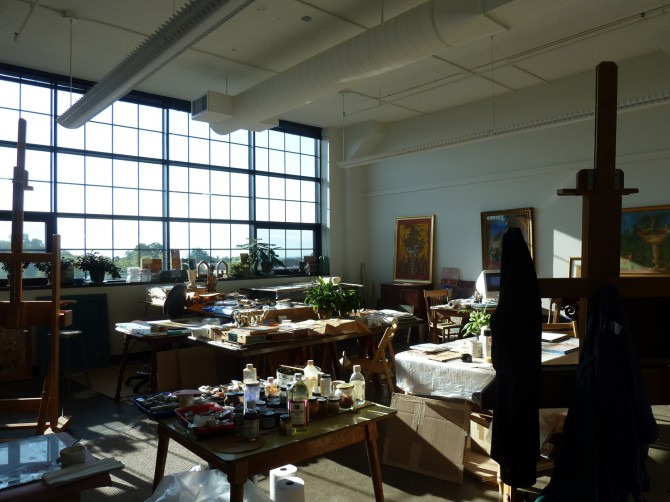 Dramatic light and shadows sometimes appear in the morning.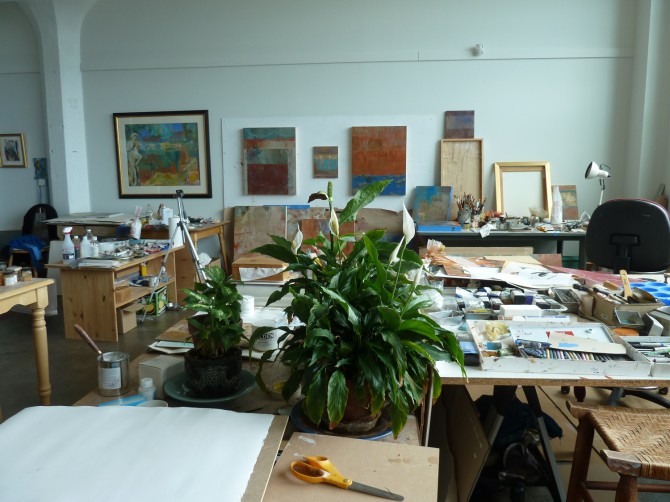 Studio facing north.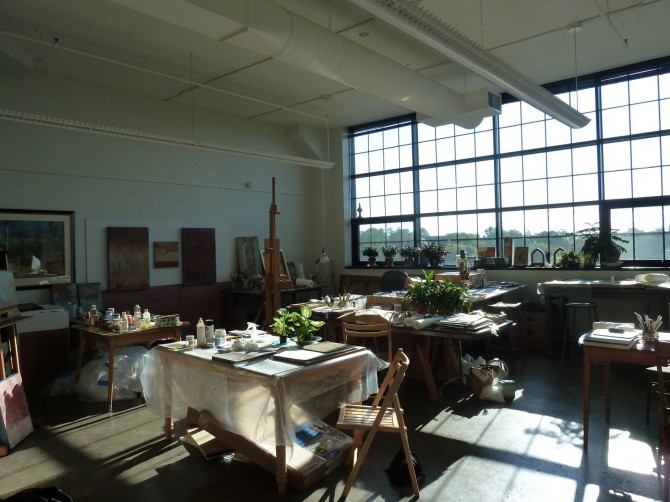 My favorite part of the studio are the windows and watching the clouds and light change all day long!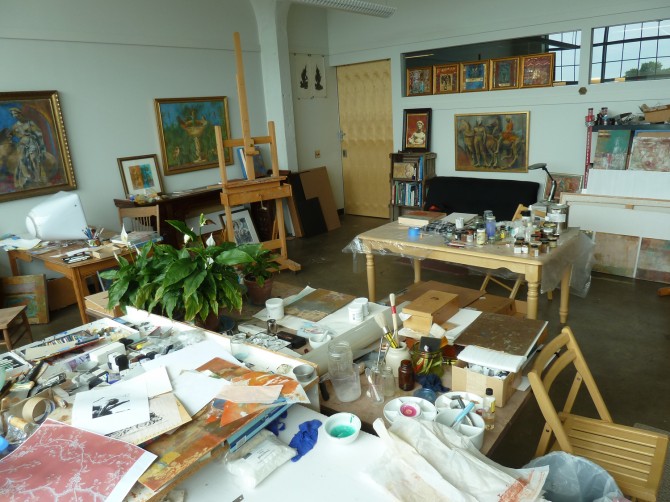 Studio facing west.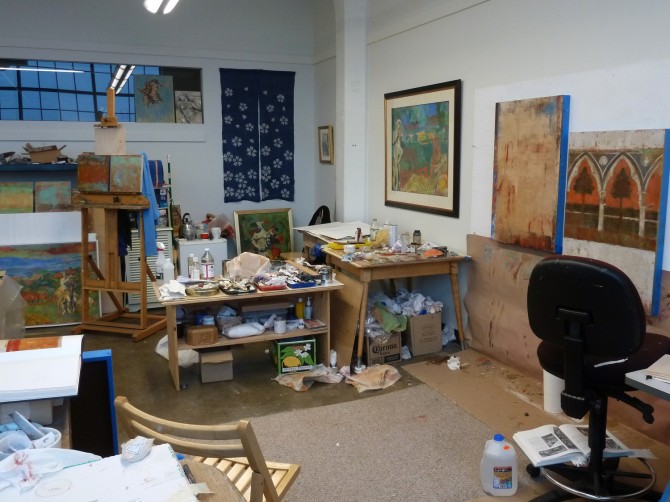 Artificial lighting at night is never the same, but works when I paint at night.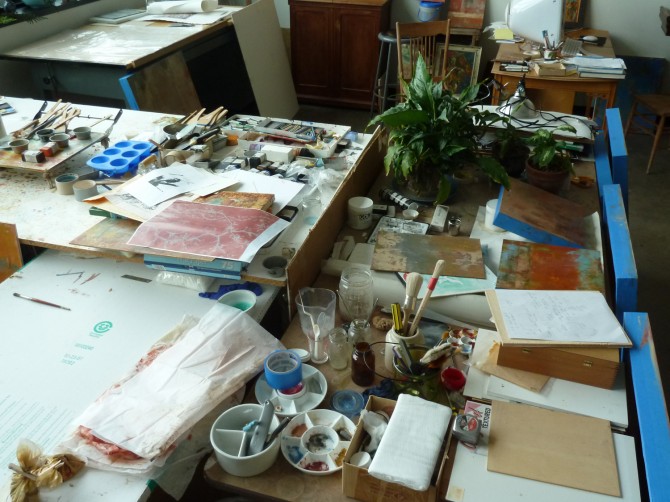 Random studio piles.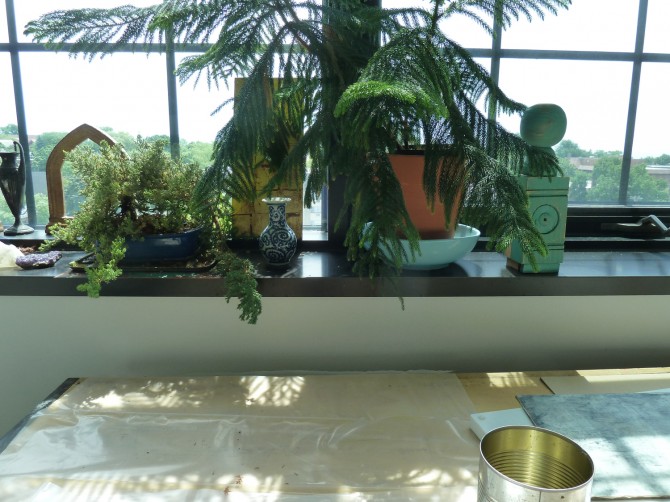 Inside and outside studio windows.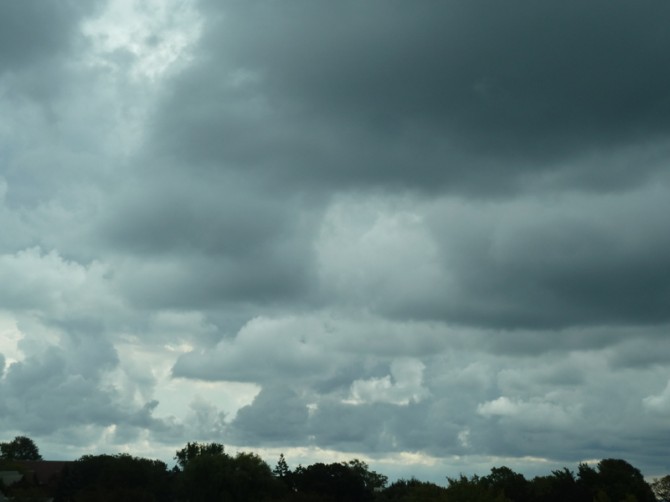 View out of the studio windows. Moody clouds over Lake Michigan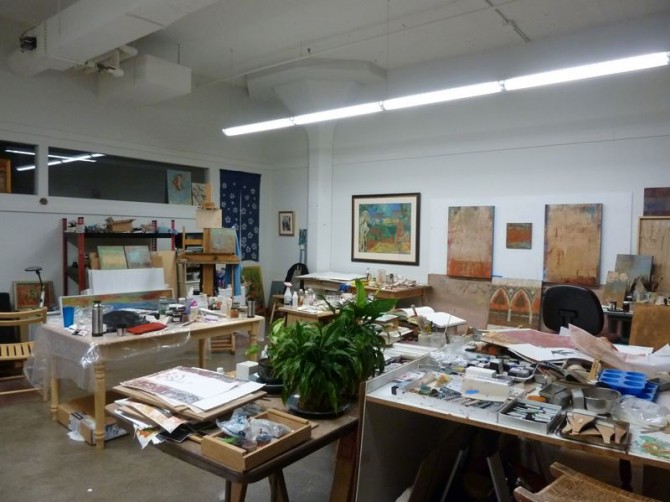 Kenilworth at night.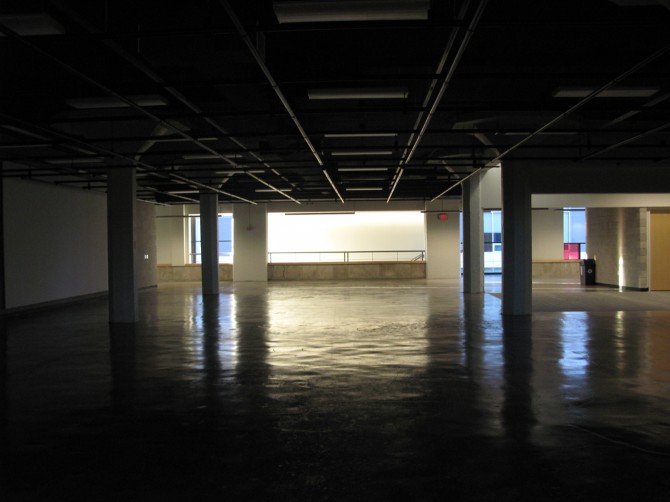 Wonderful quiet space right outside my studio door.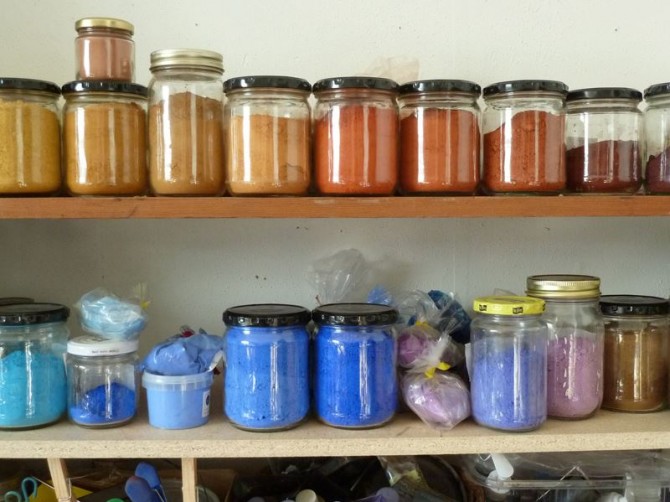 My favorite thing to export back from Florence in the summer – pigments from Zecchi.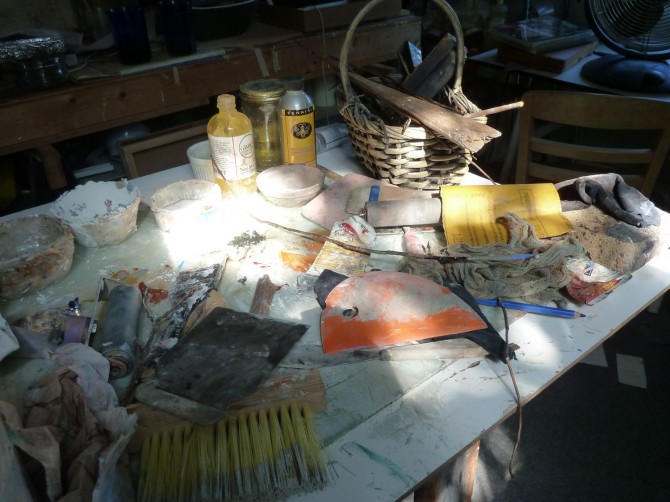 Morning light in my attic studio at home.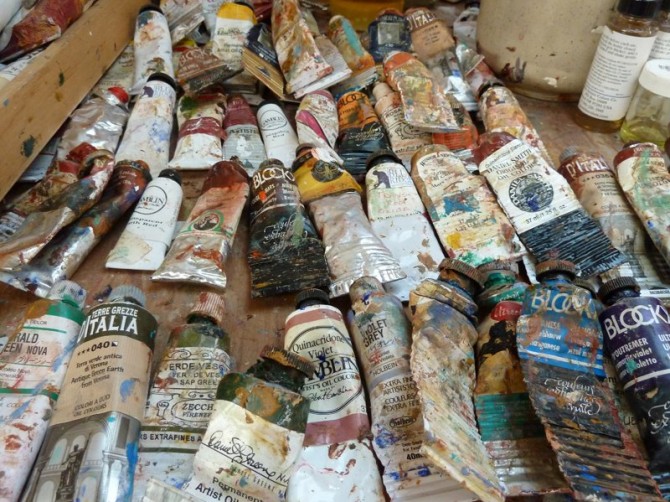 Order before chaos, but that never lasts too long.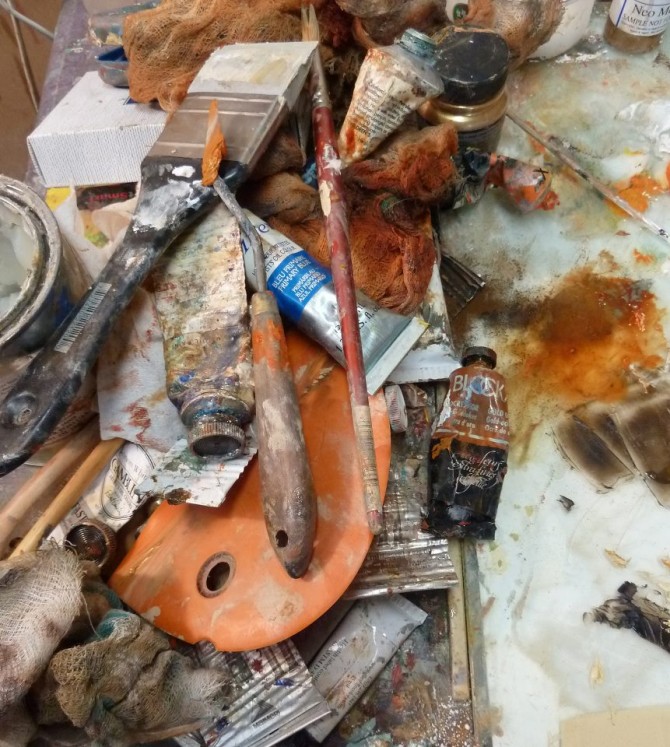 Myriad tools and chaos while making a painting.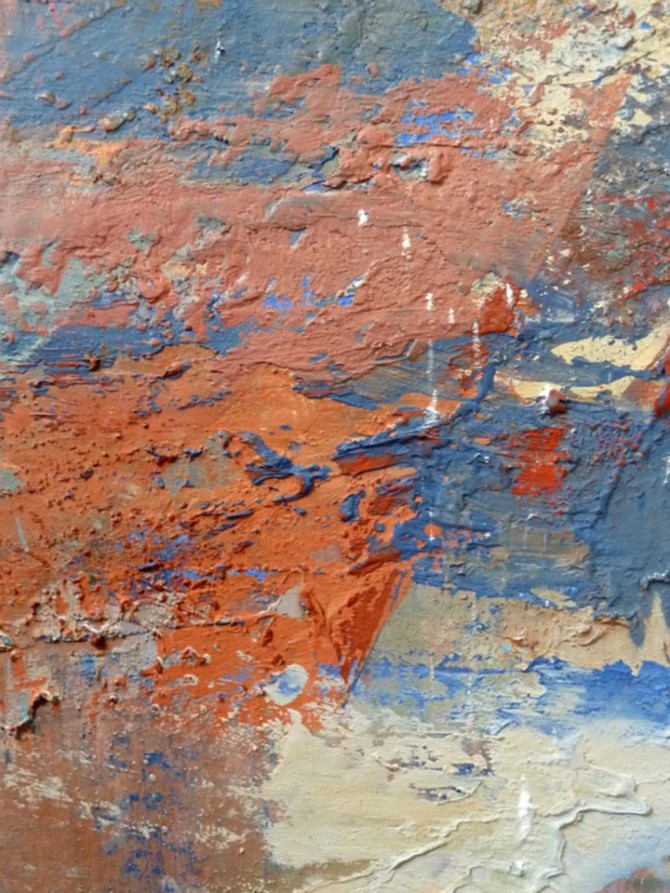 Palette knife scrapes building up on my wall. Sometimes I favor these over the paintings!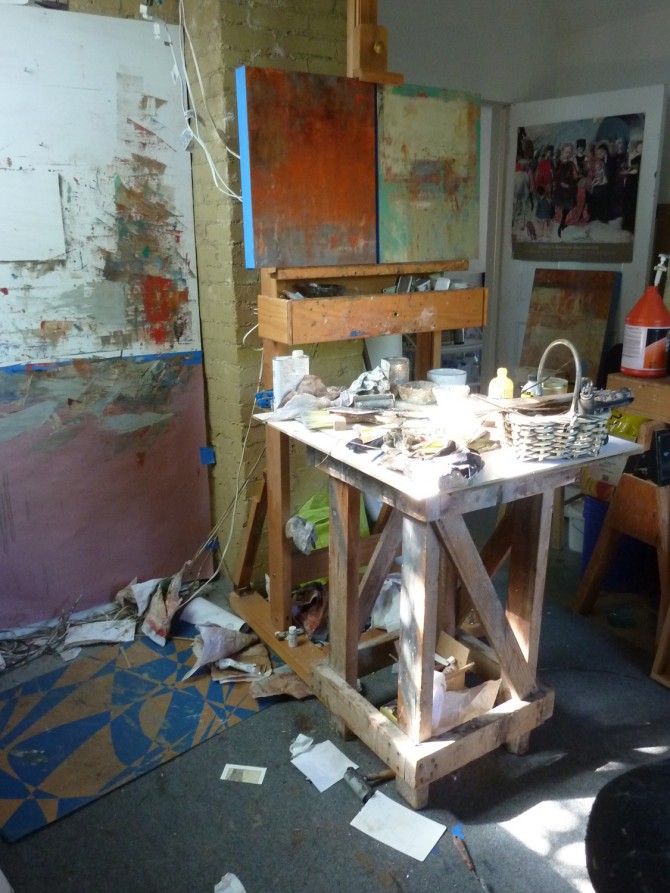 Attic studio at home.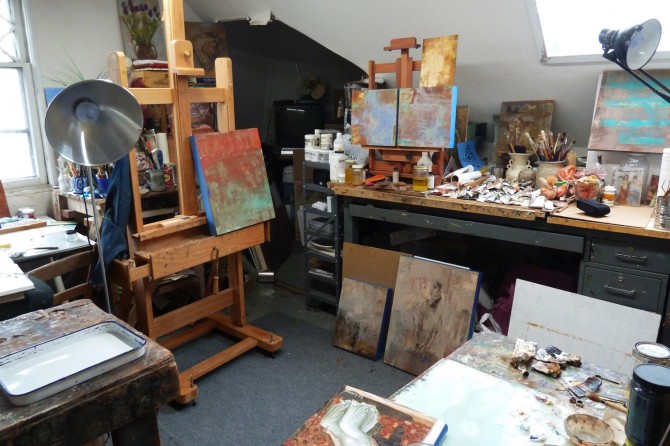 Works in process at home.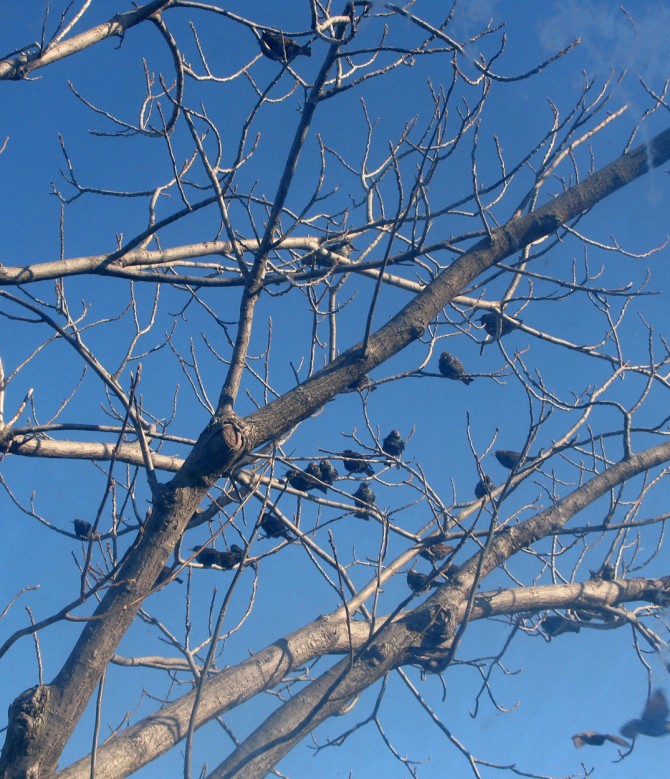 Outside the tiny skylight window in my attic studio. I love this tree and the birds in winter!